Green Christmas drinks are the perfect way to spice up your Holiday party or dinner. Wash all that yummy food down with a green festive drink of choice.
There are 12+ green Christmas drink recipes listed below so you're guaranteed to find something that works for you. All of these drinks can be made virgin so everyone can enjoy them!
Making festive drinks sets the tone for any holiday gathering. People will love a different drink option then they normally get. If you really want to WOW them, our Elf pancake spaghetti is a must!
We also have Christmas side dishes with prime rib, Christmas crockpot recipes, Christmas reindeer chex mix recipe and Christmas dinner sides with beef tenderloin.
These drinks and other sparkling non-alcoholic drinks go great with our white chocolate Christmas crack or this Christmas charcuterie board which is great for the festive season of giving.
And if you need more non-alcoholic drinks, this cranberry mocktail, these Valentines mocktails, Halloween mocktails, homemade root beer, the best Thanksgiving punch and layered 4th of July mocktail are all delicious. And this non alcoholic champagne is perfect for any celebration!
1. Ginger Beer Mocktail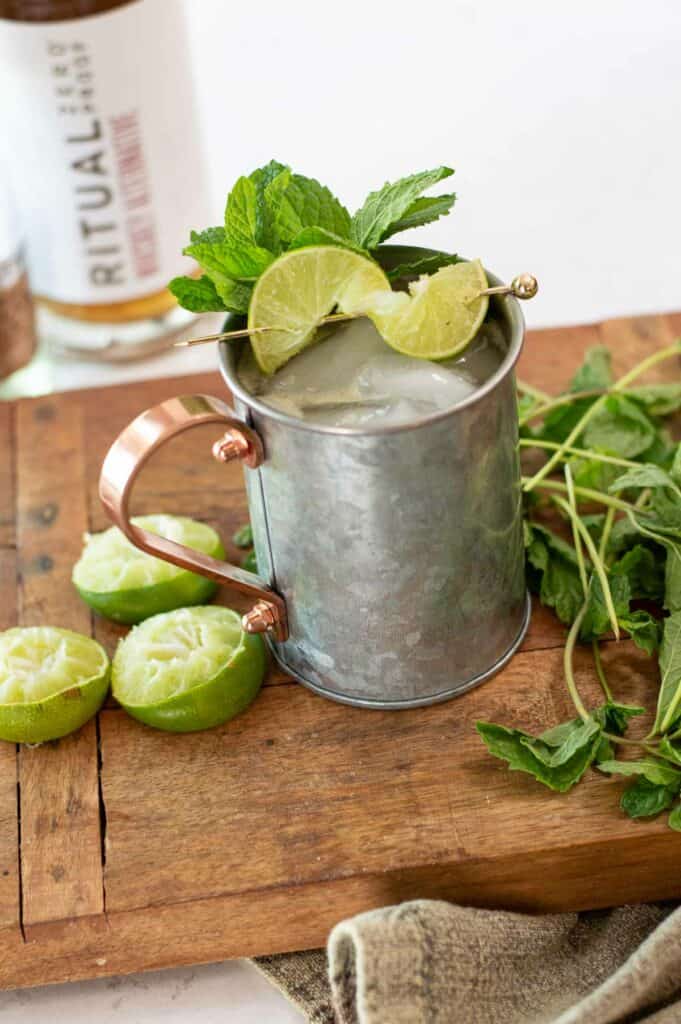 This ginger beer mocktail recipe, also known as a Kentucky mule mocktail, has complex flavors and is a fun twist on the typical ginger beer cocktail. It is like a ginger ale, but more fun. Made with lime juice, simple syrup, and topped with fresh mint for some holiday spirit.
2. Virgin Mojito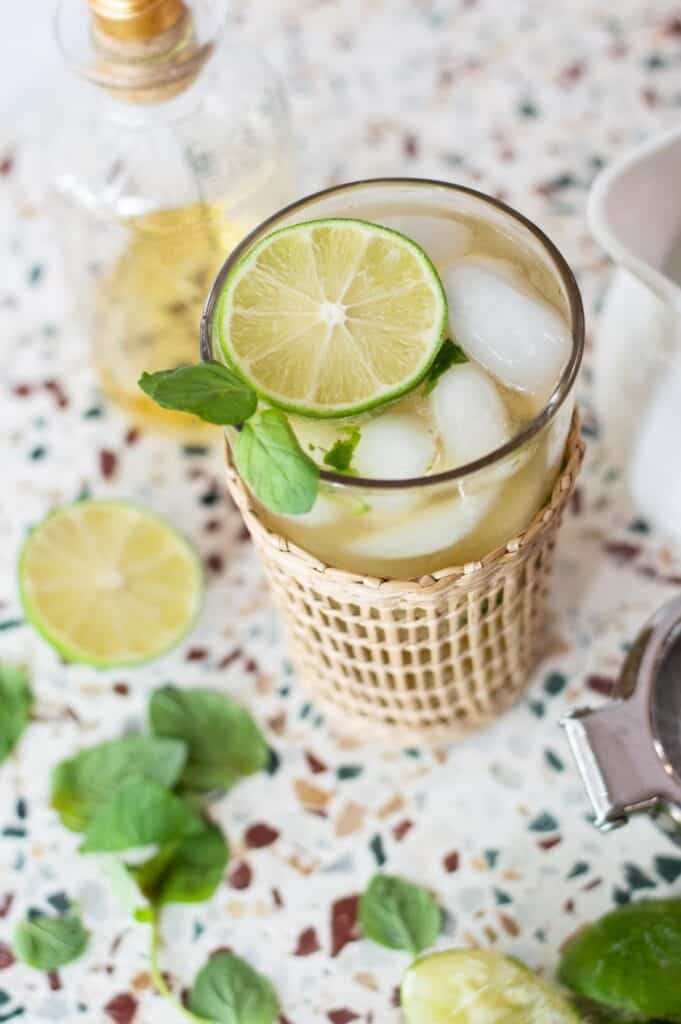 This virgin mojito mocktail recipe is the perfect non-alcoholic drink for any occasion. In just five minutes, you can make this refreshing drink with mint, lemon juice, lime, club soda, and virgin rum. A virgin Christmas cocktail the whole family can enjoy.
3. Non-Alcoholic Gin and Tonic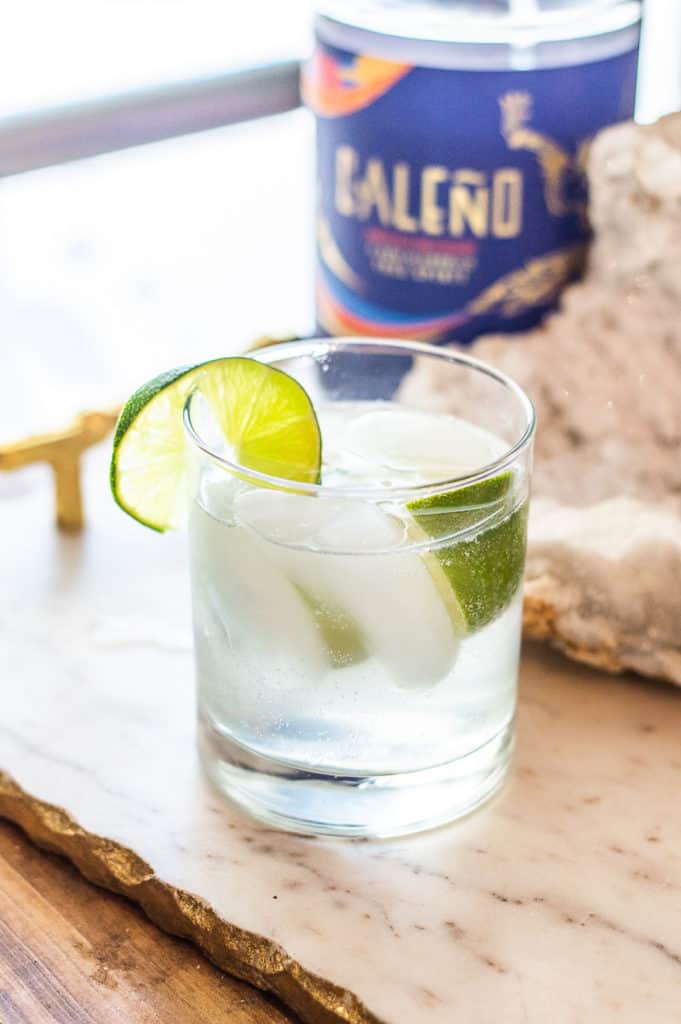 This three ingredient non-alcoholic gin and tonic is going to be your favorite dry cocktail. This mocktail is refreshing and takes only minutes to make. Top with lime wedges for a fun green Christmas drink.
4. Non-Alcoholic Sangria
This is our favorite non-alcoholic white sangria recipe that can be made in under 10 minutes. Plus, this simple recipe sure to be a crowd pleaser with it's fresh and fruity flavors! Add green apples, kiwi, and green grapes for a Christmas themed sangria.
5. Grinch Punch with Sherbet
Grinch Punch is an easy-to-make fizzy, fun, family drink. This really easy green punch recipe requires only 4 ingredients plus garnish and 10 minutes. Such a fun holiday drink made with lemon lime soda and lime sherbet. Garnish with a little red sugar, a bright red strawberry, or a maraschino cherry.
6. Grinch Hot Chocolate Recipe
You have to try this easy Grinch hot chocolate recipe! Delicious green hot cocoa made right on the stove top, topped with whipped cream and of course red candy hearts!
7. Very Merry Melon Grinch Green Cocktail
This tropical melon cocktail is a wonderful green cocktail. The glass has a pretty lemon sugar rim and the drink itself boasts the distinctive sweet melon flavor along with tangy citrus and fruity rum.
8. The Grinch Drink
This child-friendly The Grinch drink is a fruity, gently minty smoothie with a super cute little strawberry Santa hat on the rim of the glass. Serve this drink while watching How the Grinch Stole Christmas or your favorite Christmas movie.
9. Grinch Punch with Sprite
This colorful family-friendly Grinch Punch recipe is great for festive entertaining since it can be made ahead of time. Easy to make with just 6 everyday ingredients and 5 minutes, so the kiddos can even do it unsupervised. Roll rim of the glasses with red sanding sugar for a professional festive look.
10. Rosemary Latte
Ready for the most delicious rosemary latte? Well, here's the tastiest coffee rosemary drink you'll ever sip that's perfect for Christmas time.
11. Green Cucumber Mocktail
Our green mocktail recipe is made with all green ingredients. We wanted this delicious drink to be as green as possible. We came up with the perfect blend of ingredients, making an unforgettable green cucumber mocktail.
12. Matcha Mojito Mocktail
The color green of this matcha mojito mocktail has never looked or tasted so good! Matcha and mint are a natural match. The two strong flavors compliment each other surprisingly well. That earthy taste of the matcha tea comes alive when it is paired with bright, zesty mint.
13. Pineapple Matcha Mocktail
Pineapple matcha is a refreshing and energizing green drink that you'll want this holiday season. Our pineapple matcha iced latte is exactly what you need to change the pace at Christmas dinner. Made with pineapple juice and other simple ingredients this beautiful bright green color drink is perfect for your next Christmas party.
14. Green Tea Shots
Our green tea shots are like little healthy powerhouses. They are packed with antioxidants, vitamins and minerals to help combat the sweet treats Christmas brings. These fun green drinks are tasty, nutritious and very easy to make.
15. Rooftop Illusion Mocktail
We love a brightly colored mocktail. There is something that is just irresistible when it comes to a brightly colored drink. Our Rooftop Illusion Mocktail is green, gorgeous and tastier than any mocktail you have ever tried before. Perfect for Christmas.
16. Grinch Mocktails
A flavorful and easy to make mocktail for the holidays? This nostalgic and tasty Grinch Mocktail has it all, with just a handful of ingredients that everyone can enjoy! Whether you're holding off the booze, or serving to a younger crowd, these mocktails are perfect for entertaining during the holiday season.
17. Easy Cucumber Lemon Mint Water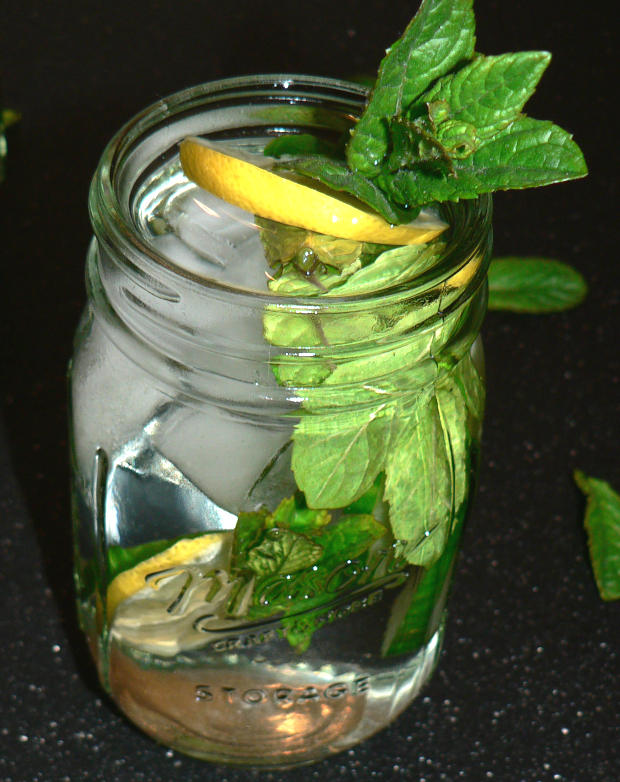 Are you looking for a simple and refreshing drink? If you are looking for some help to drink more water, this amazing Cucumber Lemon Mint Water is the answer! It is so delicious and fresh tasting and has very few calories!
18. Iced Matcha Latte with Strawberry and Rose
This iced matcha latte recipe is super refreshing, plus it's extra delicious and incredibly pretty with a pink layer of strawberries and a hint of floral rose. This recipe is just as tasty as some of the iced lattes that you will pick up at a coffee or tea shop but for a fraction of the cost!