Find more than 30 of the best side dishes for beef tenderloin in this post. If you're looking for the perfect pairing for beef tenderloin, look no further.
You can never go wrong with serving beef tenderloin at a dinner party. It's tender, juicy, and pairs well with so many side dishes. From mashed potatoes to Brussels sprouts, you'll find the best side dishes for roast beef tenderloin in this post.
We also have Christmas side dishes with prime rib, Christmas crockpot recipes, Christmas reindeer chex mix recipe and green Christmas drinks.
These dishes go great with our white chocolate Christmas crack or this Christmas charcuterie board is great for the festive season of giving.
As someone with celiac, I always like to make sure there's a few gluten-free side dishes. But my gluten-free recipes are so good nobody ever knows they're celiac friendly!
1. Gluten-Free Green Bean Casserole
This gluten free green bean casserole with homemade fried onions tastes like the traditional green bean casserole you remember and loved every Thanksgiving. The crispy onion topping takes it to another amazing level and only take a few minutes to make!
2. Gluten-Free Stuffing With Apples and Sausage
This gluten free stuffing recipe with apples and sausage is so flavorful and delicious! It has all the flavors you love in traditional stuffing with very little effort in the kitchen. This recipe compliments beef wellington especially well.
3. Sweet Potato Fries (Air Fryer)
Our frozen sweet potato fries in the air fryer recipe are healthy and delicious. There is no oil needed, so these crispy sweet potato fries are a guilt-free side dish everyone loves.
4. Gluten-Free Mashed Potatoes
Our gluten free mashed potatoes are creamy, decadent and as cozy as any food can be! Plus, they are super simple to make and can be enjoyed with warm butter or our gluten-free gravy, whichever you prefer.
5. Gluten-Free Corn Casserole
Gluten free corn casserole is perfectly sweet yet slightly salty. It is cozy, comforting and so easy to make! A great side dish to any holiday meal, especially roast beef tenderloin.
6. Cucumber Salad
This is the BEST keto cucumber salad and is so easy to make. It is made with cucumbers, olive oil, onions, and a couple of other ingredients. Toss this salad together in minutes for a quick and low-effort side dish. It has a mild flavor that pairs well with classic beef tenderloin.
7. Best Gluten Free Sweet Potato Casserole
This gluten free sweet potato casserole has a sugared pecan topping that is absolutely amazing! It is pretty simple to make and so filling. It's sure to become a family and especially, Christmas dinner favorite.
8. Instant Pot Carrots
These Instant Pot carrots are the perfect easy side dish with simple ingredients like whole carrots, fresh herbs, and water! Serve alongside weeknight dinners, a holiday dinner, or at any special occasion.
9. Red Cabbage Salad with Bacon
This warm red cabbage bacon salad takes only 15-20 minutes to make and has been a family favorite recipe of ours for over 15 years. It's delicious and looks beautiful on the table.
10. Gluten-Free Charcuterie Board
This gluten-free charcuterie board is packed with cured meats, hard cheeses, gluten-free crackers, fresh herbs, and more! The perfect appetizer anytime but especially for special occasions and holidays. For best results, serve on a large platter for easier snacking.
11. Christmas Charcuterie Board
This 30 minute Christmas charcuterie board or charcuterWREATH, is the perfect cheeseboard for holiday gatherings! With fresh fruit, meats & cheeses and even sweets, there is something for everyone to enjoy. It's the easiest thing to piece together that goes well with any main dish.
12. Instant Pot Mashed Potatoes
This Instant Pot mashed potatoes is easy, no-drain, dump and go recipe to make the best, creamiest, fluffiest traditional mashed potatoes. Easy to make classic side dish that comes together in a fraction of a time.
13. Smothered Green Beans
Smothered green beans are on medium heat cooked until tender and tossed with cooked bacon for a wonderful recipe ideal for any family dinner, large gathering, or holiday table. The whole family will love this tasty smothered green beans recipe.
14. Rosemary Roasted Onions
Roasted onions in tangy rosemary dressing is a go-to dish that's ready in under an hour. Scrumptious, caramelized baked onions with fresh rosemary are easy to make and they're the perfect balance to a beef tenderloin roast recipe.
15. Cinnamon Brown Sugar Carrots
These Cinnamon Brown Sugar Carrots are the perfect kid-friendly side dish that you can easily make all year long! Pan glazed carrots are perfect for even your pickiest eaters!
16. Balsamic Glazed Brussels Sprouts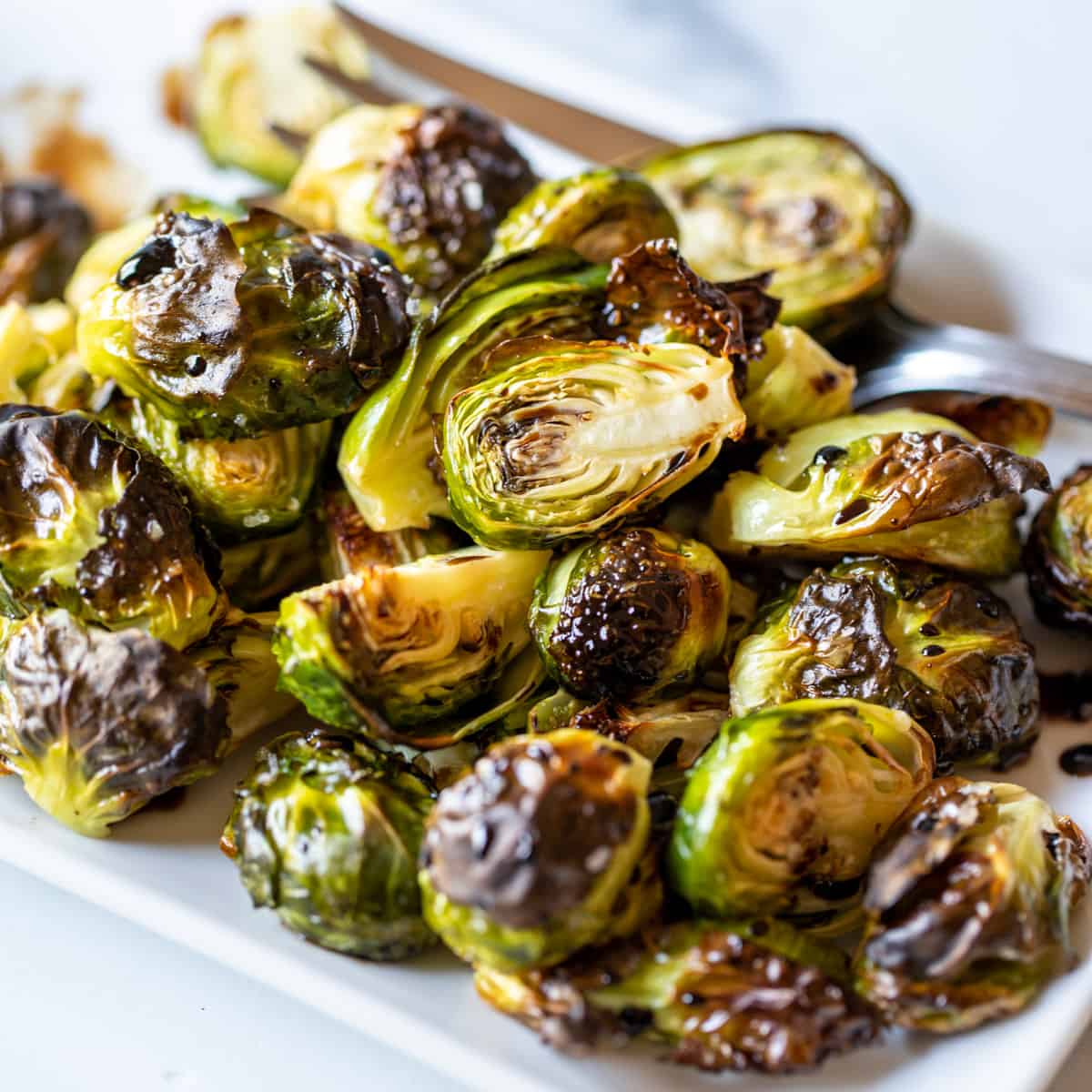 Fast, easy and delicious, these Balsamic Glazed Brussels Sprouts make a perfect vegetable side dish for weeknight dinners or for holiday meals. Brussels sprouts and balsamic vinegar cooked on a baking sheet, could not get any easier. A foolproof recipe that requires minimal cooking for a last minute side dish.
17. Crock Pot Sweet Potato Casserole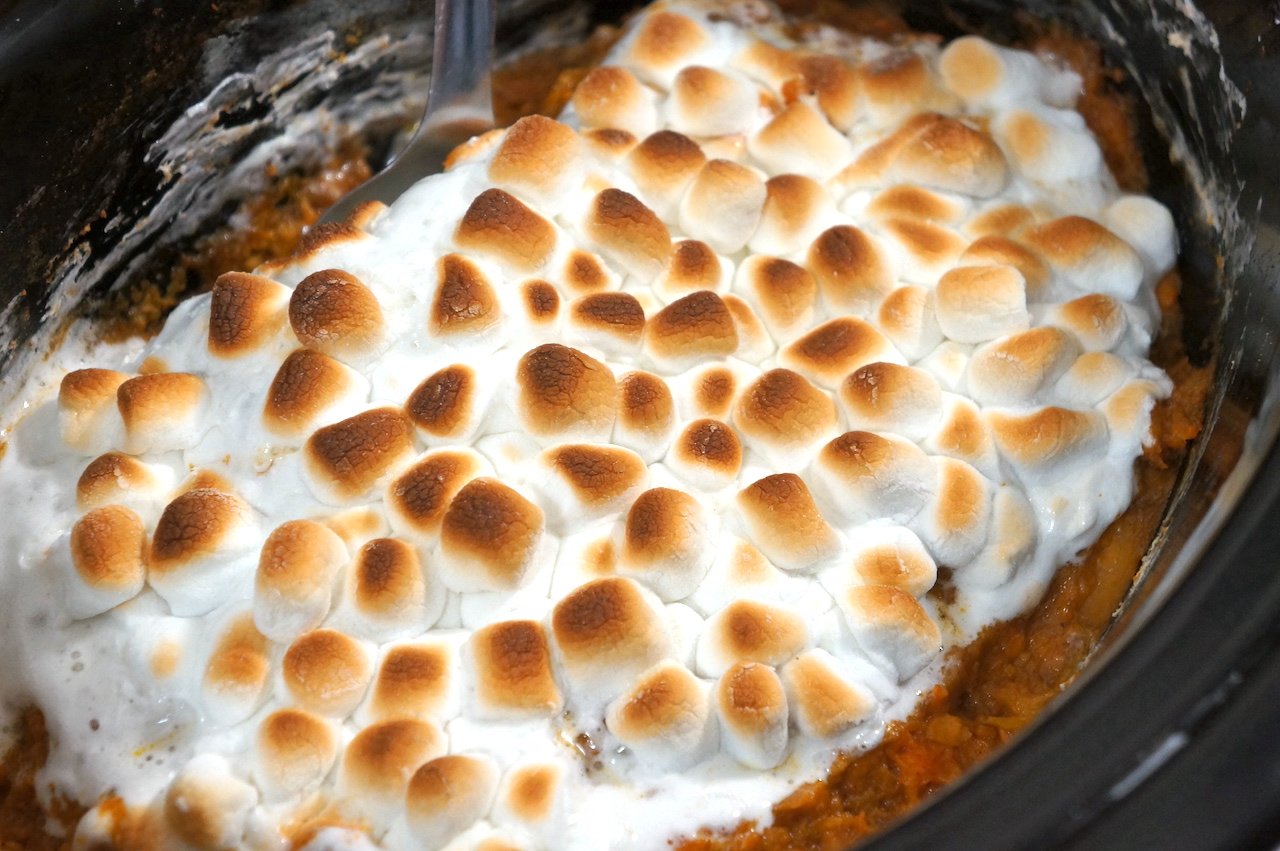 Easy Crock Pot sweet potato casserole is a favorite side dish for any Christmas table! Sweet Potato Casserole in the slow cooker makes this gluten-free holiday classic even easier.
18. Sautéed Swiss Chard
Getting your daily dose of greens is easy with this Sautéed Swiss Chard recipe! Tender ribbons of rainbow chard are cooked with garlic and lemon for a healthy, flavorful side dish. It's gluten-free, vegan and ready in minutes! This recipe is the perfect complement to a beef tenderloin recipe or any red meat.
19. Purple Sweet Potatoes with Miso Butter
Purple sweet potatoes with miso butter are delicious. They're slightly denser and a little less sweet than regular orange sweet potatoes, purple sweet potatoes have a rich and (in my opinion) more complex flavor.
20. Balsamic Asparagus
Balsamic Asparagus is a beautiful and delicious recipe that celebrates Spring. With just a handful of ingredients and twenty minutes, you can make a gourmet side dish for a holiday meal or a regular weeknight.
Additional Recipes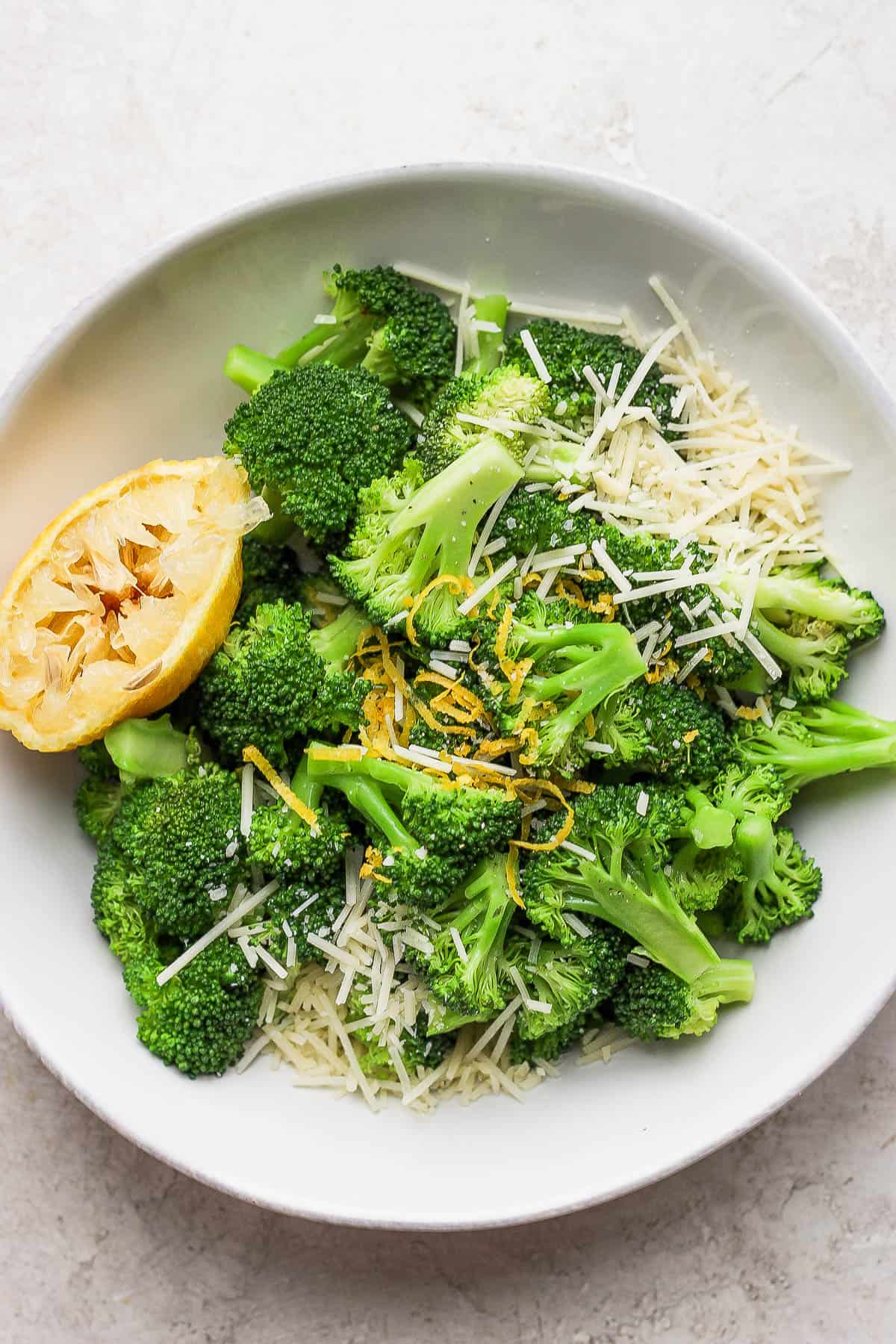 Are beef tenderloin and filet mignon the same thing?
Yes and no. Filet mignon is a part of the tenderloin which happens to be the most tender cut of beef. Which is why some people consider them to be the same thing. They're both a lean cut of beef that's delicious and perfect for any special occasion.